Five energy-saving tips for the unexpectedly housebound
Now that we're all spending a lot more time in the home, our energy bills will go up with all those cups of tea, radios playing and maybe a little bit of 'lunchtime news' to lighten our spirits. Depending on how the current pandemic is affecting your income, bills may or may not be a priority for you. Yet it's very likely that some of us weren't exactly planning for additional daytime energy costs to contend with. In these times it can pay to be a little bit thriftier.
1. Get the best deal
Sometimes the quickest, easiest way to reduce your energy bills is to switch to a cheaper energy supplier! Make sure you are with the best supplier, if you haven't changed supplier in a while, the chances are you have been moved to a more expensive tariff (called a 'default tariff'). By switching to a better tariff you could save hundreds of pounds without having to change a thing about the way you live. No brainer.
To compare gas and electricity prices and make sure you're on the cheapest tariff, follow this link. When you're looking for a new supplier make sure you have a recent bill to hand – this will help you work out your monthly/annual consumption (in kWh) and spend (in pounds!).
You tend to get more for your money for a monthly direct debit at a set rate, but if quarterly billing or a rolling contract (known as a variable rate) suits you, there are often better deals out there if you search for these. Be aware that some comparison websites give preference to certain suppliers, so make sure you look at all the deals. Oh, and consider going green while you're at it!
2. Use only what you need
Something we have lost in many aspects of our society that is back on trend, is the art of being resourceful and thrifty. In 2020, less is definitely more. Below are a few things to consider when at home.
At the risk of repeating what your parents always told you; turn off appliances that you don't need running all the time – at the switch. Leaving things on standby is still costing you money. Even appliances with little displays, flashing the time at you. We all need to switch off once in a while.
Now you're knocking about at home a little more, chances are you'll be brewing-up more than usual. Fill your kettle with only as much water as you need to boil for your cup of tea or coffee. It's also key to remember to make it when you've boiled it (instead of boiling it twice like some of us, ahem)! Again, drink your tea/coffee when it's hot – we all know a 'microwaver' and this massively increases the cost of your cuppa. Prioritise making, drinking and enjoying your tea as a little mindful moment in the day. It's OK. You've got time.
Oh, and wash up in a similar mindful style to save on water heating costs. Run a bowl of water rather than leaving the tap going. I could go on but I'll stop here…
3. Make the fabric of your house warm (and keep it cool)
It's 'Hygge' for your house, wrapping your house up warm and cosy for its wellbeing. This means it will stay at a constant temperature for longer, keeping the heat in during winter and staying cool in summer. Costing you less to heat and cool it (often with warm air wafting fans).
Generally we advise making sure your property is insulated in the walls, roof or even underfloor (you can call Keep Herefordshire Warm on 0800 677 1432 for more information on grants and funding for this). However, in the current climate you might want to think about simple things you can do within your home.
Draught proofing is something you could do while in lockdown. Sealing up around your windows, doors and anywhere else air from outside enters and leaves uncontrolled. Here's more elaborate advice on this provided by the Energy Saving Trust: https://energysavingtrust.org.uk/home-insulation/draught-proofing
Rugs and soft furnishings can keep you feeling insulated, too — anything that provides an extra layer on a cold floor is a good thing; and we all love a bit of homemaking, don't we?
4. Keep an eye on your use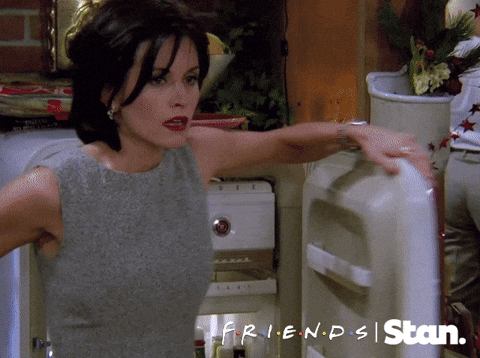 Send regular meter readings to your supplier to make sure your bills are accurate and up-to date. This means if your energy use has gone up, you will be paying for what you're using rather than an estimate. Estimating long-term could mean you will receive a catch-up bill in the future – so it's best to avoid this. Struggling to read your meter? Find out how here.
If you have a smart meter that's great, you should be able to see if your usage has changed by going through the screens and viewing monthly and give us a ring if you are getting into debt you cannot cope with. If you're getting nervous, consider turning the thermostat down a tad; over a year just 1ºC cooler could save you £85.
5.  Give yourself an A+
If you find yourself browsing the web for new bits and bobs for the home, keep your eye out for their energy efficiency ratings. Energy efficiency labels are on all electronic appliances, and those in the A+ range are using energy more efficiently – costing you less per job. Some appliances are just much more resourceful anyway; like a using slow cooker for your tea (filling your home with the yummy smell of cooking, all while you put your feet up).
LED lightbulbs will save you tons of money on dark days. They can use 90% less energy than halogen bulbs and make their cost back in just a few weeks. They don't go pop and you'll need them all year round, so could be something to pop into your online basket now.
Dance around and get warm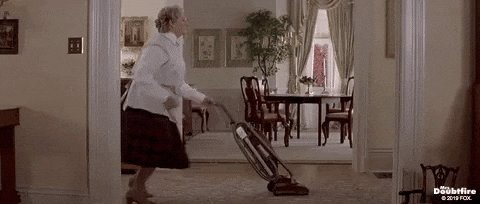 A little bonus for those who can, keep moving! Have an hourly dance to keep your blood pumping to avoid switching the heating on – the sun has been shining gloriously while I've been writing this but sitting still all day can make you a little cold!
For more information on the pounds you could save, check out https://energysavingtrust.org.uk/home-energy-efficiency/energy-saving-quick-wins